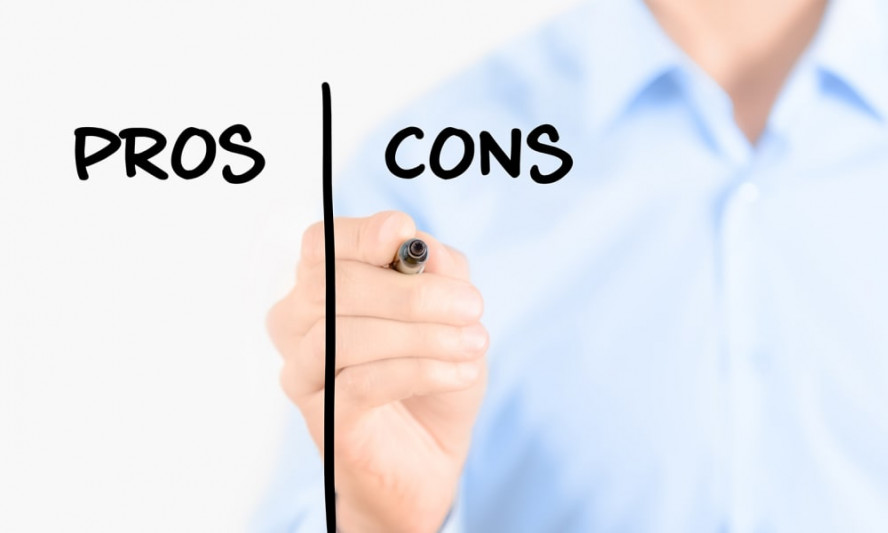 Sometimes we don't feel so sure in starting up our business or buying an existing one. In these cases, buying a franchise business might be the solution that will give you more confident. Franchising is considered a business model of distribution products or services that satisfy customer needs.
In other words, franchising is a successful marketing system of doing business. It is a strategic relationship between people with common goals in specific markets. Usually, these people are franchisor (the one who owns the company, its trademark and system of doing successful work) and franchisee (the one who pays to the franchisor some fees for using the brand and doing business under franchisor's method). Often, such relationships can weaken the competition.
If you are still curious about the franchise business in 2021, then continue reading to get more information about that type of doing business and its pros and cons.
1. Is it better buying a franchise or starting a new company?
Well, while there isn't just one opinion on that question, they both have their advantages. When we talk about those two options, it might be better to ask yourself a few questions like:
Do I prefer experiments or I would like to follow already-proven patterns?

Do I like that niche, and should I consider it profitable in my city or country?

Do I have the amount of money I need to start (plus savings for emergencies)? Does it fit my current financial situation?

Do I want to be more creative and be my own boss or I would instead follow a system?
Answering these questions and every following one is right on point. At the bottom end, it always depends on your personality and goals.
Take your time, answer the questions and brainstorm the idea of your goals. It will cost you hard work to become successful, and of course, it takes luck.
2. What should I do before buying a franchise?
First, you have to go through the exact meaning of the franchise in a matter of the law, the contracts, fees, responsibilities and limitations. Understanding the advantages and disadvantages are vital and will give you a more precise idea to decide whether it is the right choice for you or not.
Before contacting someone with asking for buying a franchise, it may be smarter to start with the basics. Doing proper research of fields you have strong knowledge or interest will narrow down the big picture of industries to smaller pieces of more niches.

Figure out your budget and count your money. It is always good to know your savings and your potential future income. The initial investment is not the only fee you would have to take care of. Franchise fees, licenses and permits, equipment, marketing fees, security deposits are just one of the expenses you might have to go after at the beginning.
3. What are the benefits of purchasing a franchise?
The risk of failure is low because the franchisor's brand has proved to be successful. You don't need to start with brand awareness – the brand is already known, and your customers know what to expect from you as a franchisee.
One of the most significant advantages here is the ongoing support and the starter training you will receive from your franchisor. Someone before you previously had faced problems and will guide you through them to prevent you from experiencing them.
You can expect marketing and business support.
You will have a strang connection with your franchisor who should support you with your local and national marketing campaigns - market analysis, strategy, budgets, marketing plan and/or marketing team to work with you. Your franchisor can connect you with the other franchisees to network and help each other.
Financial help and assistance – some franchisors provide loans to their franchisees when needed to help them. Also, if you need to get a bank loan, you will be more reliable with a large company behind you than a start-up, right?
4. Can you get wealthy by owning franchises?
The short answer here is yes, you can. The long – when you buy a franchise, you buy someone else's proven business model. You get to know each other with the franchisor; you sign the contract, do the planning and get trained. You start from here and hopefully, one day you will get wealthy.
Most franchisors would have already scaled the average return of investment which you can expect with their patterns. This period is just average, but more often with proper training and managing, the franchisees reach it.
Of course, the question with the wealthy is no doubt individual. It is more like a small business, but it has its competitive advantage of starting your own business. It is always about the brand, the time you invested, your energy, the money spent and luck.
5. What are the downsides of owning a franchise business?
Franchise costs may defer. Usually, they are high, but there are always franchises with low initial fees opportunities. Most of the more prominent franchisors can ask for substantial initial costs – sometimes more than the amount you will need to start your own business. That is one of the main reasons you should do proper research and calculate expenses.
Ongoing fees and royalty payments will follow, as most franchisors require paying royalties and advertising fees. You will indeed benefit from the marketing fees, but you will always owe your franchisor a percentage of your revenue.
Limited creativity, according to a contractual agreement, may also be an issue for some people. When signing a contract such as disclosure agreement, you agree with what you can, and cannot do as a franchisee.
Still not sure if you have to open a coding school for kids in your city? Get a quote at mh.academy and let us convince you. It has never been so easy: https://mh.academy/en/franchise