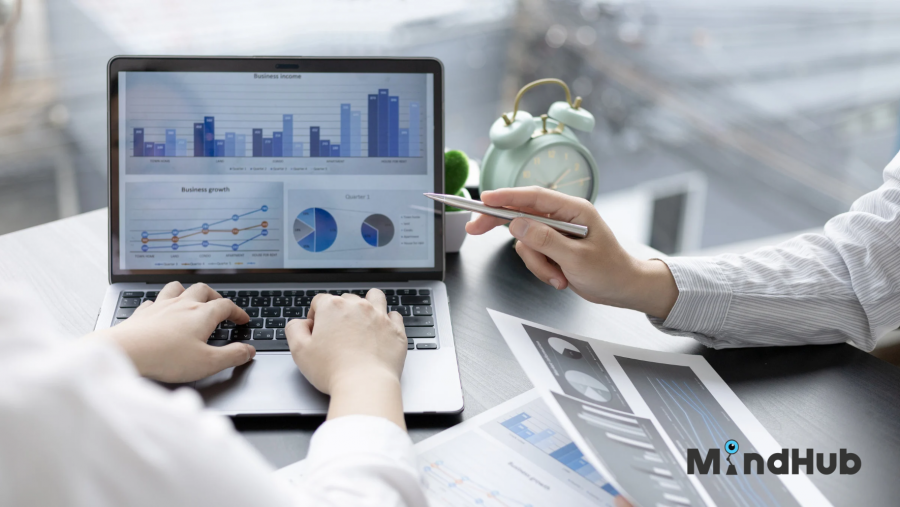 Investing in a franchise can be an exciting opportunity to become a business owner with a proven business model. However, not all franchise companies are created equal, and it is essential that you thoroughly evaluate the franchise opportunities before signing a contract. Sometimes choosing the right franchise can be a difficult task. Before making the choice of the franchise to trust, take the time to research the company and whether it is right for you. Here are some key factors to consider:
Proven success in the industry
The reputation of the franchise company is crucial. Research the company and its market positioning well, including customer reviews, industry rankings, and awards it may have. A good company reputation can help you build trust with customers and establish your business in the local market more easily.
Look for a company with a proven track record of success in the industry you're interested in. Explore the company's history, including how long it has been in business and how many franchisees it has. A long history and a large number of successful franchisees are a sign of a strong, stable company with a solid reputation. MindHub is an established company in the market and has a large number of franchisees - 8 countries and a total of 41 locations. This alone speaks of a proven and successfully operating franchise system.
A solid business model
An established and proven business model is a crucial factor to look for in a franchise company. A well-established and functioning business model can greatly increase your chances of success as a franchisee. Look for a franchise company that has enough experience and has been operating for a long period of time. A successful business model must have a clear understanding of its target market and a well-defined competitive advantage.
A well-established business model provides you with a road map to success, reduces the risks associated with starting a new business from scratch, and gives you a higher chance of achieving profitability and sustainability.
For example, MindHub has a diverse portfolio comprising various types of courses, workshops, and summer camps. All of this serves as evidence of a successful business model that will not only work in your favor as a franchise center owner for multi-layered development but also generate more turnover and increase income through the services and products offered.
Providing training and ongoing support
Providing training and ongoing support is key when looking for a franchise company you can trust. Look for a company that offers comprehensive training and ongoing support to its franchisees. This should include initial training on the company's products or services, as well as ongoing training and support in areas such as marketing, management, and more.
As a franchisee, you will need the support and training provided by the franchise company. Look for a company that offers comprehensive training programs to familiarize you with all aspects of business, including all internal operations, marketing, sales, customer service, and financial management. The training should be thorough, practical, and tailored to your needs as a franchisee.
In addition to initial training, maintenance is also critical to your success as a franchisee. The franchise company must have a dedicated support system to assist you in your day-to-day operations. A franchise company that prioritizes training and ongoing support demonstrates its commitment to the success of its franchisees. This ensures that you have the necessary tools, resources, and guidance to effectively manage your franchise business and overcome any challenges that may arise.
And because ongoing support from the account management team is also important, with MindHub, you will work with dedicated professionals. They are responsible for initial training and provide ongoing support through guidance and assistance in a variety of areas. These areas include curriculum implementation, marketing strategies, operational challenges, and use of the software platforms. The team also monitors franchisee performance, providing constructive feedback and suggestions for improvement. All of this makes the process easier for franchisees and helps them focus on improving their operations.
Potential for growth
It is good to evaluate factors such as market size, target audience, and competitive environment to assess the potential for business expansion. Look for a franchise company that has a clear plan for growth and has demonstrated a commitment to supporting franchisees in expanding their business. A franchise opportunity with strong growth potential can provide long-term opportunities for success. With MindHub, for example, you have the option to start with a single location contract and then have the potential to grow the business in the city you are in by opening several more MindHub centers.
Finance and profitability
Carefully evaluate the finances and profitability of the franchise opportunity. Request financial information from the franchise company, including audited financial statements, projections, and historical data. Analyze initial investment costs, ongoing fees, as well as potential revenue and business profitability. Consider factors such as market demand, competition, and location to determine the potential for success. Do thorough due diligence and assess the financial viability of the franchise opportunity. All of this will help you properly assess whether the given franchise company is right for you.
To give you a concrete example of how important this can be for your franchise planning, let's consider MindHub's style of operation. During the negotiations, we conduct a financial analysis of potential partners. This analysis involves examining projected income and expenses, initial investment, return on investment, income from specific services, and expenses across different categories. This process is of great importance to you as it will help you properly assess your budget, its distribution, and how it can grow over time.
Make the right choice
In conclusion, a thorough evaluation of a franchise company before signing a contract is critical to ensuring a successful and profitable business venture. Look for a franchise company that provides comprehensive support, has a good reputation, has an established business model, offers a transparent and fair franchise agreement, demonstrates financial stability, and offers potential for growth. Checking and considering these key factors can help you make an informed decision and reduce the risks associated with franchising.
MindHub is an established company in the market and already has a large number of franchisees - 8 countries with a total of 41 locations. All of our franchise partners get exclusive access to our systems, curriculum, and materials. In addition, we provide in-depth industry training as well as management and business development training, guidance on choosing a suitable center location, marketing and advertising advice, examples of successful campaigns, and much more. After the opening of each center, we continue to support our partners and provide the necessary resources. If you'd like to find out more about our programs, see more about our franchise services in detail and see if they fit what you're looking for.