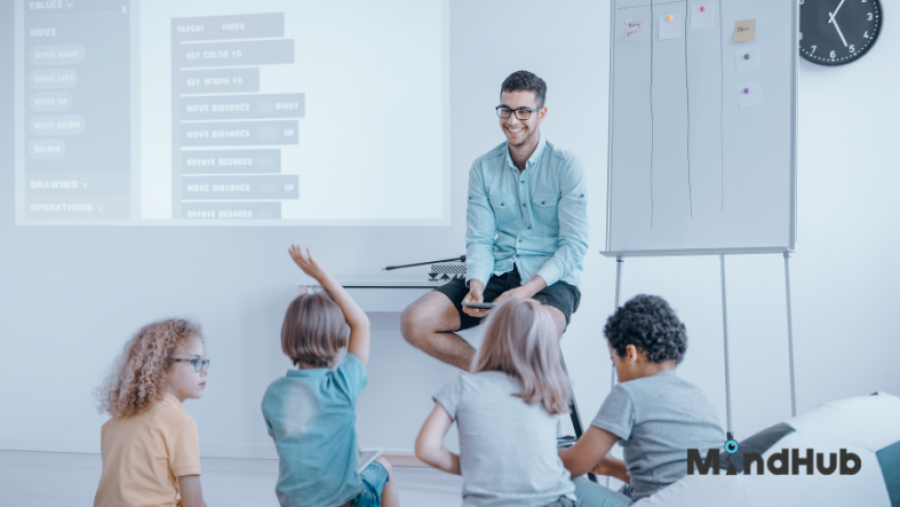 More and more often, entrepreneurs are turning to educational franchise businesses, and this is far from accidental. The education sector is full of extracurricular activities that bridge the gap between meeting the needs of parents who want the best for their children and opening up new opportunities for children to reach their potential from an early age. This is precisely why the need for extracurricular activities to meet this demand becomes so strong. Activities to provide children with what they cannot learn or practice at school are needed.
Educational franchises are an investment in the future because they are aimed at children. The influence it can have on them is priceless.
If you are also a person with a mission and a vision for the future of children and how to make it better and brighter for the new generations, then the educational franchise is the perfect choice for you. It will allow you to make a good business idea a reality, turn it into your personal mission, and contribute to the education of children outside the classroom.
To help you determine if this type of franchise model is right for you, we've prepared a list of ideas that are good to believe in if you want your business to thrive. They will help you navigate if you are in the right direction and stimulate you to take the first step.
1. You believe that programming is the future
If you are well acquainted with the technological world we live in and its rapid pace of development, then you know that programming is no longer just for professionals.
Anyone can learn to program - even children. You know it, and you believe it's something that can help them develop - even if they don't choose programming as a profession when they grow up.
If so, then you know that an educational franchise business like a programming academy for kids is the right business for you.
Of course, you don't need to be particularly tech-savvy and knowledgeable in the field. The beauty of this business model is that it's designed to work for the benefit of children, thanks to the mentors that present the material in an interactive and innovative way. Based on an in-house developed training program, this choice would be more than easy for you.
Well, do you find yourself in all we've shared so far? Do you think that technology is the basis of most future professions?
2. You want to make a positive impact on children's education
When you become an education franchise owner, you have the opportunity to make a lasting impact on children's lives and futures—not just to make a mark, but to develop their valuable skills and prepare them for the careers that await.
At MindHub, some of the franchisees see the benefits of learning programming and enjoy seeing their students succeed and develop in this direction. It could also be your view, but it's not mandatory. Even if you are not well acquainted with the industry, if you just want to be a part of putting your faith in new generations, and making a positive impact on children and their education and development, then this franchise model is the right choice for you.
There are many reasons for such a business model to be successful, but it will not carry the same spirit if it's run by people who only look at the profits at the end of the year and not the real changes they can achieve in the education system outside the classroom. The good thing about a franchise like MindHub is that it is not only important and useful, but it has also established itself in the market for years, which speaks clearly about its success.
3. You are aware that a good education is an important factor for the development and success of children
Not every child finds learning easy, some get bored in classrooms, and others want to study things like programming or game design that their school doesn't take time to educate. This disparity, unfortunately, results from the foundation that school lays and the build-up that comes with extracurricular activities.
That is why extracurricular activities are focused both on the children's interests and on what will benefit them for their future development.
MindHub's goal isn't just to teach young people how to code. The academy brings much more. We help children develop the necessary skills for the 21st century - to be more analytical, to find problems more easily and quickly, to deal with their solutions, and to refer to logic more often. Of course, this also means being more social, working in a team with others, and understanding why technology is important to them and how programming can be implemented in any other direction - it is still based on logic and analytics.
Let's summarize
An educational franchise business will be successful for you if you see that the foundation of children's future lies in their knowledge of technology from an early age. Of course, in addition to the flair for this type of franchise business, you as an entrepreneur must have other personal qualities that will be your guiding force during the adventure. If you are a focused, motivated and responsible person who dares to call himself an entrepreneur (even if it's your first time), check out the MindHub Franchise Application Form!