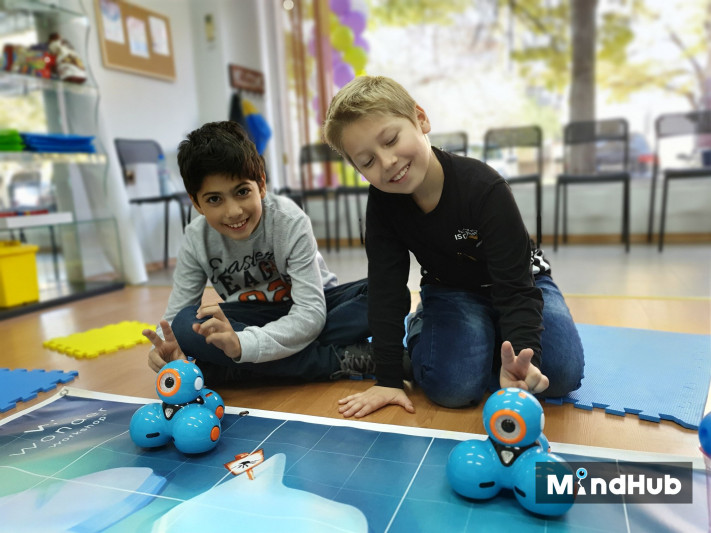 When I was a kid, I didn't even imagine learning code, developing a website, app or a game. All I have been doing was playing football and many games with the kids from the neighbourhood. Nowadays, considering whether or not you should start a kids coding school in your city is reasonable. Today's kids start their day with a smartphone or laptop and learn very fast how to use them (probably better than us).
It depends where do you live, but in my city, I frequently hear from people who are interested in starting their business related to coding. Investing money in coding school for kids always comes to mind as a profitable business.
There are many private schools where kids can learn languages, math, geography, history, but in most cases, there isn't a coding school that could offer a proper education. A clear understanding of the fundamentals of programming and advanced analytical and computational thinking might be your child's turnkey in their career.
Start your own company or buy a franchise?
Here is the time where you have to decide whether to start your coding school or buy a franchise. There are plenty of different big names in the industry around the world. They are already-proved, working correctly and building many children's future.
Both choices have their pros and cons. You have to ask yourself first a few questions which answers will give you a clear idea. Questions like "What do you prefer – experiments or following the already-proven way of work?"; "What do you know about that industry/niche and do you think of it as a promising business?"; "How much money do you have and would you have the budget for maintenance after launching?"; "What do you want more – being creative and "your own boss" or you would like to be trained and following someone else's methods?". More and more sub-questions comes to mind when thinking of which is better.
However, we can't neglect the facts - buying a franchise has many pros. Franchisees are known with a lower risk of failure. The franchisor who sells you his trademark has already worked hard for his brand, popularity and market share. Furthermore, in many cases, your future customers would know what to expect from you as their franchisee.
Another significant advantage is the ongoing support you can expect. Your franchisor will provide many pieces of training, more often in-person and online. You would have to follow their methodology but also tests for competence. The main goal here is to provide the franchisees in their transition to the franchisor's system. It's easier to deal with issues in training rather than experiencing them in real situations.
Reasons for starting a coding school for kids in your city
Here we have compiled a few points we believe are crucial reasons for consideration.
1. Give every child a good start
The skills that children gain while learning the very basics of coding assist them with building up their thinking - the problem-solving, analytical thinking and the ability to solve complex problems. Coding helps them to search for answers for complex issues. These skills are also applicable in many areas outside the IT industry.
2. Build young people's future
The world is changing very fast. Companies are digitalising their business more than ever, and so, their employees need to have more digital skills. Many of the jobs today would not exist soon. So, we can't just wait for it to come and then to start thinking. We have to do more now, so it won't surprise us.
IT specialists tend to be highest-paid employees around the world. Starting from the bottom can give you a clear idea in which field you should specialise. Nobody needs to waste his time, right? Coding schools are an incredible option for young people to develop their abilities.
3. Teach highly-demanded skills
There are many professions related to the skills the kids will teach in these schools – from developers and QA specialists to designers and digital marketers. Teaching them the capabilities of the 21st Century will provide them with a competitive advantage over other kids. Many future professions will be in lack of employees with such expertise.
4. Stop migration towards big cities and help local IT companies
Globally, we have faced too many problems with migration from rural to big cities. Developing a coding school in a smaller town can give locals the chance to find a job in the city, as well as an excellent education to their kids. As we may assume, this could lead to opening new positions in already working for companies or happily, migrating a big company.
Opening a coding school for kids in your city will help the local IT companies. Developing the skills of the 21st Century of a child is giving him the potential to work a well-paying job as an IT specialist.
The smaller city has its competitive advantage with lower local administration taxes. The prices for rent an office and utility taxes are usually low.
With that being said, you don't have to neglect that advantages of the smaller cities. Your city may be a change.
5. Potential in fast business success
No doubt, running a highly-demanded business should be worth. Year by year, the people who start looking for a career in the IT industry grows. In our country, there are just a few companies which teach kids to code and all of them are doing well.
Why should you wait? We believe it's the right time to open your school and be one of the first. The first always takes precedence.
Conclusion
Buying a franchise of coding school for kids is changing many lives. We are in about to see the future we provide to these kids. Private coding schools teach programming fundamentals and help to develop logical and analytical thinking. In other words, you can make the change for the kids in your city with opening a coding school.
Still not sure if you have to open a coding school for kids in your city? Get a quote and let us convince you. It has never been so easy!