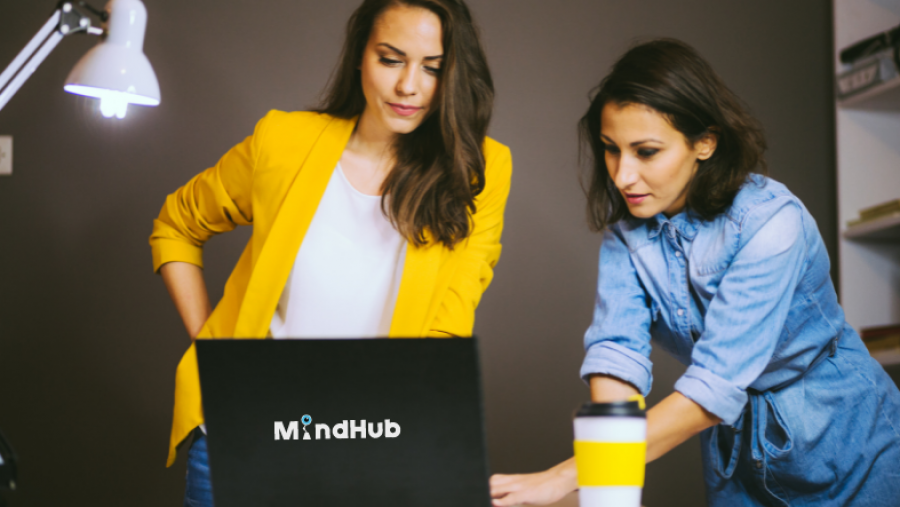 Starting a business or a franchise gives you the opportunity to accomplish something independently and achieve financial freedom. This is why more and more people try to lean towards this type of business.
Unfortunately, around 90% of starting businesses fail (Source: Failory). Three of the main reasons that this happens are insufficient knowledge about the market (around 42%), a lack of financial funds to continue (around 29%), and a general lack of experience in the industry. This leads to more and more entrepreneurs starting to buy franchises.
In order to know which business model is more fitting for you, you need to know the difference between the two. This will help you determine what path is the right choice for you.

What's a Business Opportunity and how does it work?
We can define a business opportunity as the sale or lease of any product, service, equipment or other that will allow the buyer to start a business. This is actually a business investment that allows you to run a business without having to deal with the seller of the product or service.
A Business Opportunity is more difficult to define, as the term can be interpreted in different ways and covers a wide range of opportunities, including the following:
Turnkey operations: These are products or services that are ready for sale immediately after purchase, without requiring anything additional from the buyer. Such are, for example, the franchises of restaurant chains such as Subway.
Distribution Services: An independent agent has the right to sell the products of another company, but cannot use the name of that company as part of his own.
Network/Multilevel Marketing: A very up-to-date and evolving sales model. Network marketing goes through several independent representatives who form a network of distributors and sell the company's products.
Rack Jobbers: are a company or retailers that have an agreement with a retailer to present and sell the products in their store.
Vending machines: The well-known vending machines can be sold, rented or installed for direct sales as an investment. Often they are for: hot and cold drinks, food and more.
Opportunities to work from home: another thing that is fast-evolving and conquering the business market. More and more people are turning to work on projects for many clients, while they choose where to work and how much. The demand for freelancers already has a special advantage in the field of business services.
As you can see, the opportunities for such investments are many. Each is specific and can be customized once purchased. Owning a business means that it is to the "taste" of the owner, but at the same time entirely his responsibility. That means the owner is responsible for tackling every challenge and solving every problem. There is no support, and building a business starts from scratch.

What is a franchise, and how does it differ from other business models?
A franchise is a type of license that is granted to the franchisee, and through it, he gains access to the franchisor's business knowledge, models, processes, and trademarks. This allows the franchisee to sell a product or service under the franchisor's trade name. To obtain a franchise, the franchisee usually pays the franchisor an initial investment amount and annual license fees.
The main types of franchises are product, production and business format. The business format is the most commonly used form of franchising. With it, the franchisor licenses its brand, and the recipient can use it and the business model, according to the terms of the franchise.
That is precisely MindHub's franchise. The business format includes the already established brand and MindHub's logo, ready-made courses for children aged 6 to 15, along with methodological materials and instructions for each lesson, an online platform for children and teachers, as well as a number of other tools needed to successfully run an academy for programming for children.
The franchise follows business rules for the operation of the business, which is among the main differences with the Business Opportunity. The franchisor stands by the franchisees, helps to develop the business through marketing, care for the overall building of the brand, preparation of materials and other assistance to help the success of the business locally. In this sense, this main difference is rather an advantage and the leading reason for franchise models to become so popular in the last few years.
The franchise provides a finished product and an established business that is well structured follows business models and quality standards. It is time-tested and mistakes that beginners would make have been cleared. A brand that is already recognizable and established on the market is used. Again, there is a need to invest in the purchase of franchise rights, but in return, in addition to all of the above, the franchisee also receives ongoing support, which prevents the failures that most start-ups unfortunately have.
By relying on franchisors like MindHub, you also receive introductory training to enter the market faster with established practices and learn how to avoid mistakes while running your franchise business.

Which business model is suitable for you?
Every franchise is a business opportunity, but not every business opportunity is a franchise.
To find out what type of entrepreneur you are, it is important to decide what kind of business you want to do. Which one is more in line with your views? Which model do you think will be more successful?
There is no business venture that is immune to failure without a solid business plan and hard work. Therefore, take the time to do an in-depth study of the markets and models you are targeting, ask the necessary questions, and then work on each of them. Only with hard work and perseverance can the desired success be achieved.
If you think you want to start your own business that is independent of other people, then Business Opportunities offers a wide range of options to focus on. However, if you believe that by getting a franchise, you will be able to unleash your full entrepreneurial potential, then bet on the safety of the franchise model.
Every entrepreneur has a sense of what his/her business would feel like. If you feel MindHub is the right choice for a successful franchise business, don't forget to fill out our application form!