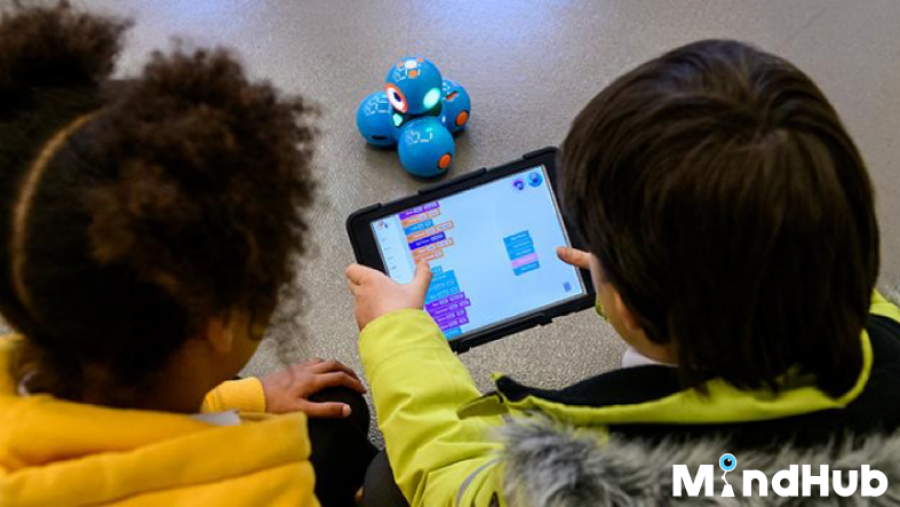 Have you been dreaming of starting your own business but just don't know where to actually...start? Afraid of the unknown and of taking chances in an unstable economic environment? Not sure which professional area could offer you a solid business model, profitable and sustainable for the future? We've got the perfect opportunity for you! How about opening your own coding school for children? With the MindHub franchise, you get a proven recipe for success and get a chance to help give the next generations a good start.
With the MindHub franchise, you don't need any coding experience
You might be thinking to yourself: How can I open a coding school when I have no expertise in the area? So, let's just stop you right there. We have specifically designed our system to be easily mastered even by people who are not very tech-savvy. All you need is the drive to run your own business and make a difference in our children's future. The MindHub franchise offers extensive training and we will make sure to equip you with all the necessary skills to successfully run a business.
We offer a proven successful business model with a low investment
It's already obvious that programming is a must-have skill for children in 2021 if they are to be prepared for the careers of the future. More than 8 out of 10 parents would like their children to learn how to code. This being said, there's a constantly rising demand for programming lessons for the young, but very few schools actually meet this need. Here's where the MindHub Franchise steps in.
In just two years of franchise operations, we've opened 41 schools in 8 countries all over the world and have already taught over 6,000 students. So we have the necessary experience to offer you a successful business model. Moreover, having engaged and educated so many young minds we can share with you best practices for fast growth.
Did we mention all this comes with an incomparably low investment cost?! Not only that, but our average ROI is an incredible 11 months!
The MindHub Franchise offers a custom-made curriculum and CRM system
Do you know what's probably the best part of joining the MindHub Franchise family? We make sure to provide you with everything you need to conduct programming lessons and run the business smoothly.
Our curriculum is designed for children from 6 to 15 years old and we are continually improving it. We are focused on teaching through engagement in fun activities and developing 8 of the 12 key skills of the 21st century covering areas such as continuous learning, new technologies, and interaction skills. We also have a wide range of coding tools & programming languages we use and that you can offer students. You will also receive all the methodological materials and instructions for each lesson.
The MindHub Franchise also offers a state-of-the-art CRM system. Here you will be able to manage your business from just one platform. The CRM will allow you to create groups, manage students and class schedules, send messages and payment reminders, organize new events. All linked directly to your website. This will help you focus on business rather than getting distracted by boring daily tasks.
Piqued your interest? What are the next steps?
If everything we've told you so far sounds great, let's talk some more! First, go over to the MindHub Franchise section of our international website and fill out the contact form. A MindHub Franchise expert will then follow up with more information and set up a meeting to get all your questions answered. After a confidential financial evaluation, you will receive a custom offer. Once agreed and signed by both parties, we'll start planning and training. After making sure everything is on point, we'll go about your exciting opening, with full support from the MindHub team.
So, what are you waiting for?! Contact us today and let's start building the road towards your successful business!